Elegant Vertical look of this device

fits into smaller spaces and gives your place a sophisticated look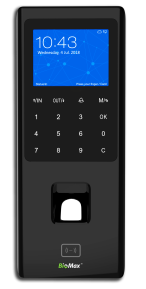 The V- AX 18 with its Dust Guard technology doesn't allow dust to hindrance the verification process that keeps your records. While you no need to worry about the connectivity, just go with the conventional method via LAN or USB otherwise go wireless. V- AX 18 is new generation marvel with all these features packed inside a vertical body.